Our Vision
of fashion
Offering exceptional pieces made of natural plant fibers, imagining eco-inspired luxury based on ethics and sustainable development, bringing forth an alternative choice of consumption in response to environmental emergencies and the excesses of fast fashion; this is the SANABAY brand's mission and raison d'être. A brand that strives to do things differently, with solidarity and creativity, SANABAY proposes slow luxury that embodies humane values, evokes trust and strives for an ethical production in solidarity with traditional artisans who are properly compensated. 
A slow luxury with values of humanity and trust.
The foundation of SANABAY's entrepreneurial approach is commitment: commitment to the craftswomen of Madagascar by honoring their traditional expertise in the crocheting of raffia, commitment to the environment with the use of natural plant fibers over all other materials, commitment through the use of eco-responsible methods for the finishes sourced from French and European workshops, and finally commitment by favoring inclusion and reintegration for our logistics teams in France. At every stage, every choice, every decision… we ask ourselves a thousand questions and come up with the only one acceptable to us: the one that will enable us to offer responsible and desirable luxury.
OUR CHALLENGE
Production of Sustainable and Responsible Items
 Handcrafted and Handmade
To make our exceptional pieces we rely on thorough expertise and sustainable materials. For our slow-luxury brand we collaborate with talented women artisans working in audited workshops in Madagascar. Each piece requires between 40 and 110 hours of work with creations that highlight their traditional techniques of crocheting raffia. 
We refuse to bend to the frantic rhythm of over consumption, and we support a fashion that breaks with the rhythm of the seasons, a production that goes at its own pace, a supply that values quality over quantity. We are one of those new brands that place slow-made and eco-design at the heart of their values without giving up on exquisite design.
We refuse to give in to the frantic pace of more and more.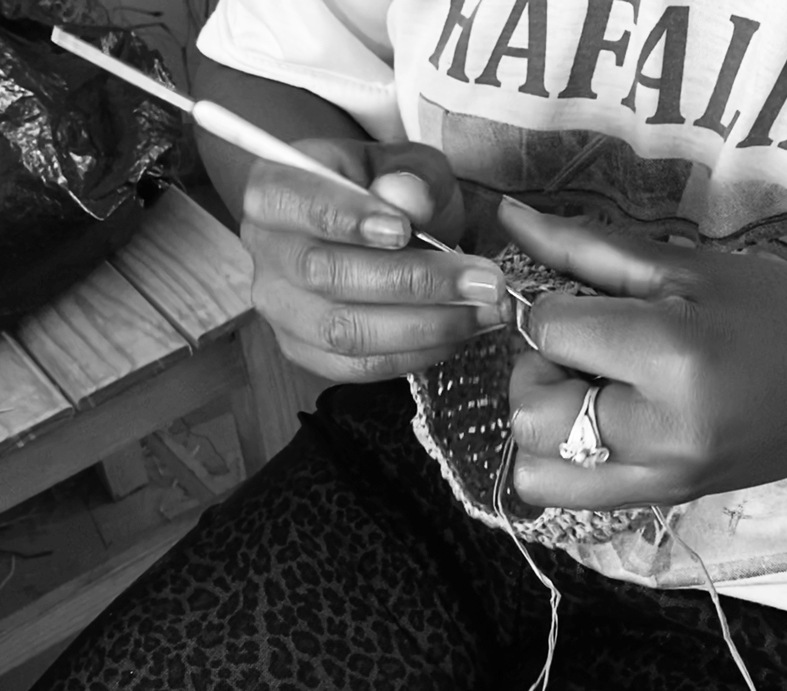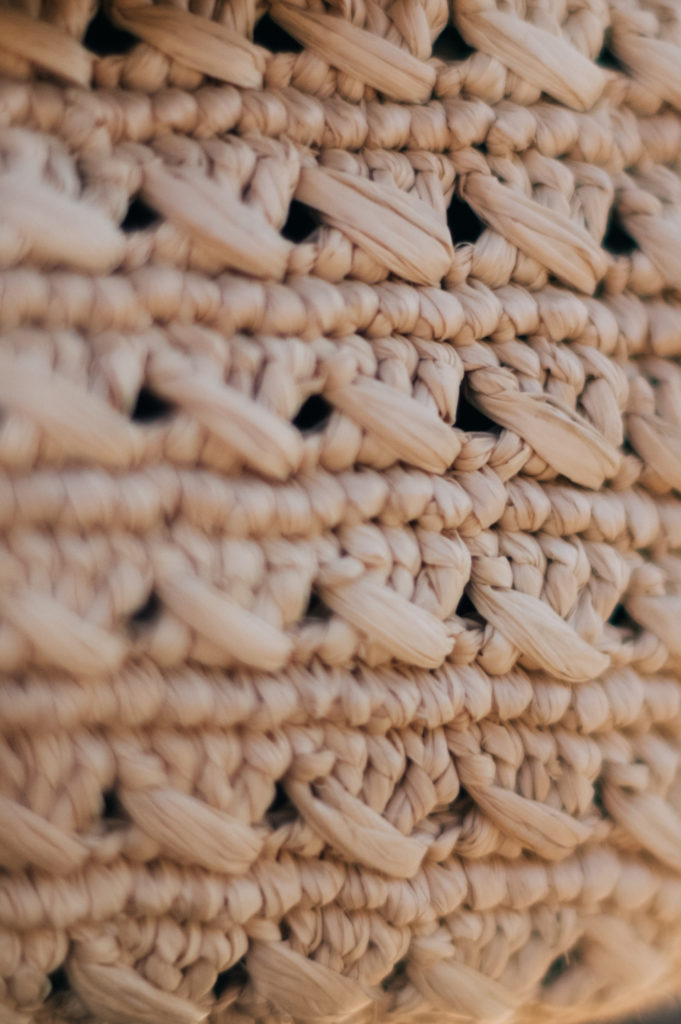 Inclusion and Social Economy 
We work with craftswomen from Madagascar who master the ancestral techniques of crocheting natural raffia, the leading expertise of the local Malagasy craft industry. We strive to respect their culture and we consider their mastery an art. 
We have opted for a collaborative economy, notably by working with audited workshops and by working with people who have a low employability rate. We aim to empower Malagasy women through the craftsmanship that is their cultural heritage. 
For some of the finishes on our raffia pieces or for our logistics in France, we favor social economy partners employing men and women in reintegration or disabled workers.
Production of Sustainable
and Responsible Items
In order to develop sustainable and responsible fashion that respects the environment, we mainly use biodegradable, plant-based materials that are part of a circular economy. 
As far as possible, we use natural plant-based dyes. Every day we think about producing in a way that preserves the natural materials we use, which we consider to be a scarce resource. 
Our search for alternative materials has only just begun. We are interested in new forms of synthetic leather made from renewable natural resources.
Our finishes are made in France and Europe with nickel-free metals developed with workshops that recycle their waste.
Our search for alternative materials has only just begun.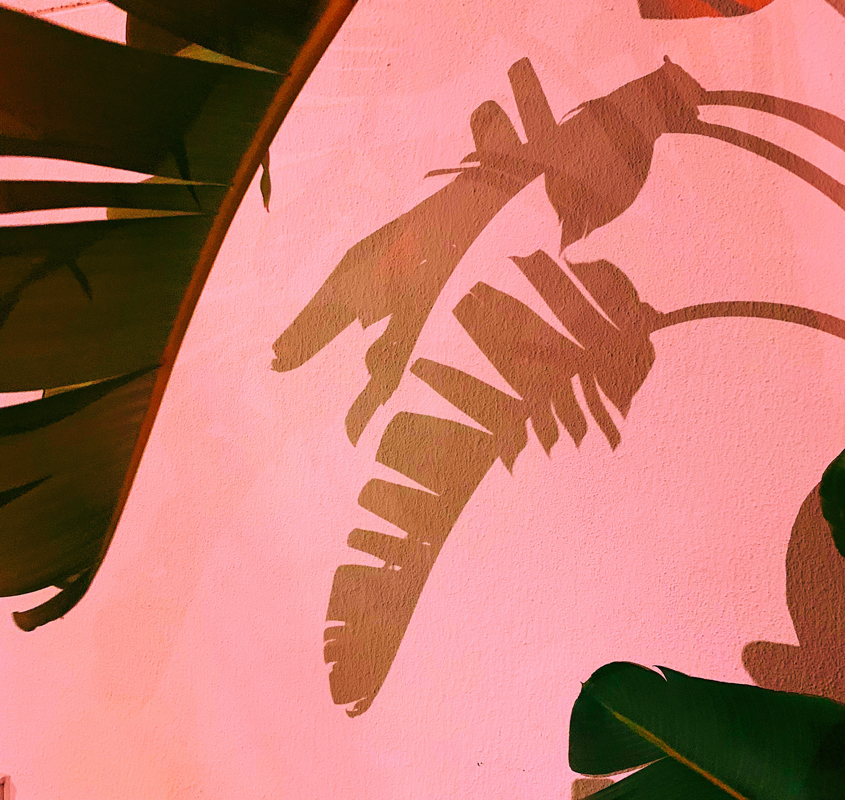 The issue of limiting CO2 emissions is seriously considered for the transport of our goods, particularly through the optimization of our logistics flow.
Whenever possible, we give priority to sea transport rather than air transport and offer our customers who order via our website eco-friendly parcel delivery solutions.